Advertise With Us
Reach out to hundreds of thousands of potential new gay tourism & wedding customers with Colorado Pride Guide and GayColorado.com.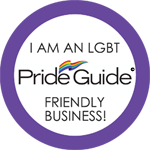 What's Happening?
Posted on Thursday, July 26th, 2018
Denver—July 25, 2018—Rocky Mountain CARES (RMC) has kicked off a mobile HIV prevention program. In an effort to increase HIV testing and PrEP (pre-exposure prophylaxis) access, RMC recently purchased a van that is specially-outfitted for the Prevention Program. The mobile …(more)
Are You Listed?
Our Featured Partners